Crofton Community Café
We are open once a month at the Parish Centre just up from Sainsbury's from 10am to 12 noon.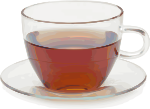 The purpose is simply to meet with other folk from the village and chat over a tea or coffee.
Help build our community to be a great place to live!!
Please call in for refreshments; there is no charge.
Dates for 2014:
Feb 8th, March8th, April 12th, May 10th, June 14th, July 12th, Sept 13th, Oct 11th, Nov 8th, Dec 6th.